Posted on
Posted in 1906, 1981, 45%, 75th, anniversary, Bruinier, Cognac, Jubilee, Koopmans, Martell, Reserve, Speciale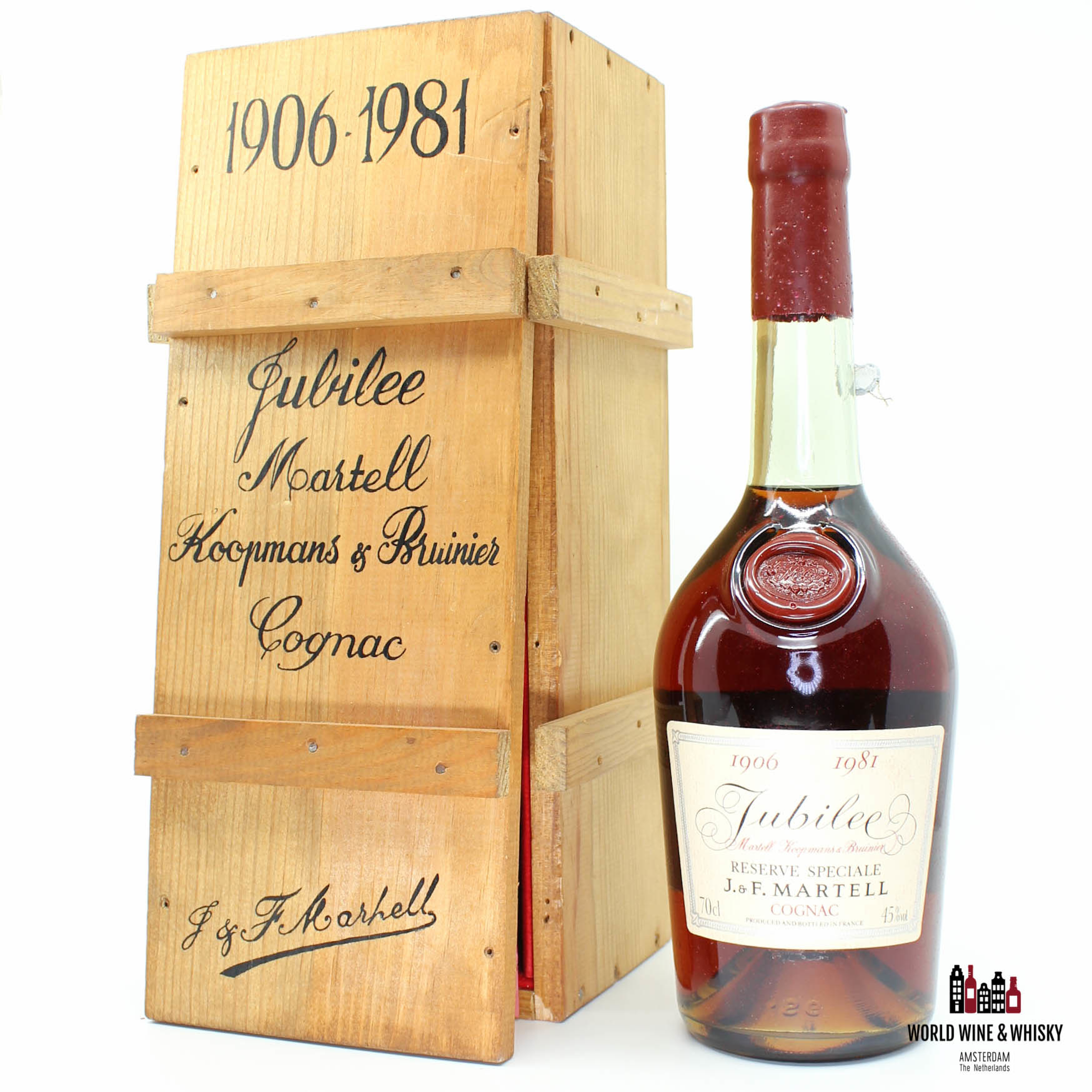 J & F Martell 1906 1981 Reserve Special - 75th Jubilee Martell Koopmans & Bruinier Cognac 45%.

Martell has selected a very rare and old eaux-de-vie from his paradise to make this cognac, for the 75th Anniversary of the collaboration between Maison Martell and Koopmans & Bruinier.
Only 600 bottles of this exceptional cognac have been produced, all numbered from 1 to 600. From 1981, the bottle has been handled and stored with the greatest care, so it's in absolutely mint condition!

Link: https://www.worldwinewhisky.com/us/j-f-martell-1906-1981-reserve-speciale-jubilee-mar.html.