Posted on
Posted in Armand, Balthazar, Brignac, Brut, Champagne, de, Exclusive, France, Gold, Jeroboam, luxury, Magnum, Melchizedek, Methusalem, Nebukadnezar, Rehoboam, Salmanazar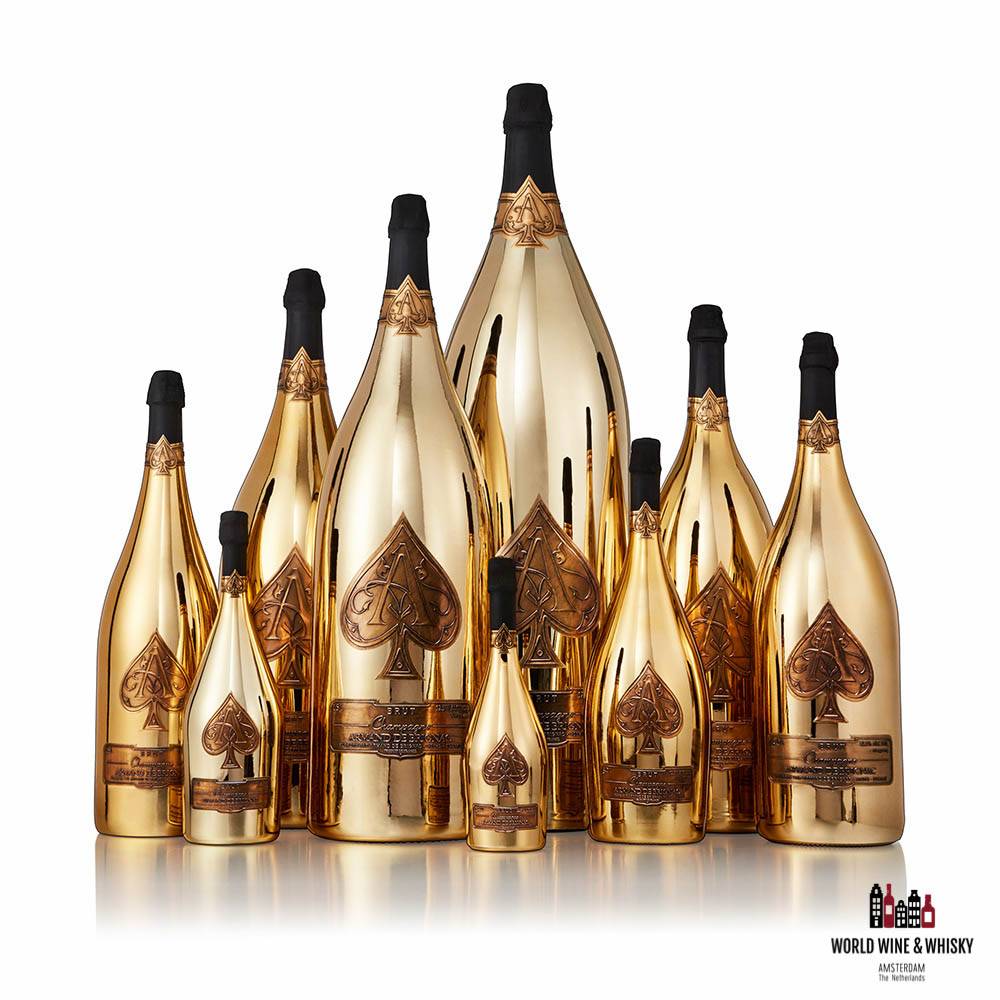 It's almost Christmas time and New Years eve. Have you already thought about buying the perfect bottle of Champagne? This is your chance! We are selling the Armand de Brignac Gold in all sizes (up to a 30 liter bottle):
Normal (750 ml), Magnum (1,5 L), Jéroboam (3 L), Rehoboam (5 L), Methusalem (6 L), Salmanazar (9 L), Balthazar (12 L), Nebukadnezar (15 L) and the Melchizedek (30 L).
It will be delivered in the original luxury case. Order it now! For worldwide the best price and fast delivery: https://www.worldwinewhisky.com/nl/search/armand+de+brignac/.